2017 AVP Austin Open
Reid Priddy's Bold Attempt to Hack The Beach--And Make His Fifth Olympics
Reid Priddy's Bold Attempt to Hack The Beach--And Make His Fifth Olympics
Reid Priddy has played in four Olympics, winning two medals, but his volleyball career is far from over.
May 18, 2017
by FloVolleyball Staff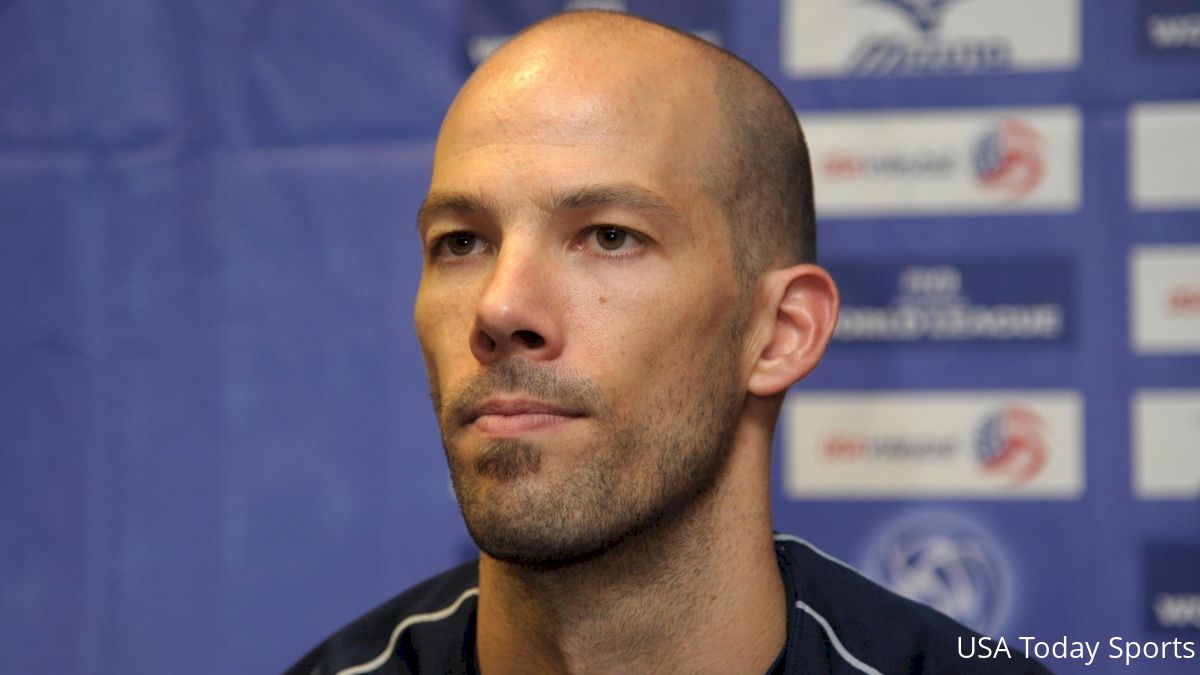 By Storms Reback
It was the storybook ending to a storybook career. With the U.S. men's national volleyball team down two sets to none against Russia in the bronze medal match of the 2016 Olympics, 38-year-old Reid Priddy came off the bench and led his team to a five-set victory.
After playing in four Olympic Games and earning two medals, Priddy could have retired from the sport and instantly been enshrined as a national hero. Instead, he decided to shift his focus to the beach side of the sport while retaining the same ambition that's fueled him for the past 17 years: to make the U.S. Olympic team.
Priddy isn't the first volleyball player from the national indoor team to switch to beach volleyball. Karch Kiraly, John Hyden, and Kerri Walsh Jennings have all done it. Making the transition is fairly common because sand is so much easier on the body, particularly the legs, in comparison to hard courts.
That doesn't mean it's
easy
.
I'M GOING TO HAVE TO DO IT MY WAY
Indoor volleyball and beach volleyball are so dissimilar they're considered entirely different sports by those who play them. Besides the obvious distinction--the playing surface--the weight of the ball, the size of the court, the number of players, the length of matches, and the atmospheric conditions are all different.
Having played plenty of beach volleyball in his career--he'd played in 27 AVP events prior to this season--Priddy wasn't bothered by any of that. "When I started playing volleyball, I aspired to be a beach player, not an indoor player," he said during a recent phone conversation. "I'd always wanted to play beach, and so after every Olympics, I'd play a few events."
As Priddy attempts to make the switch, he's experienced many of the difficulties you'd expect--adjusting to a new surface, searching for a partner, figuring out which role he's best suited for--but he hadn't accounted for one problem. "The most difficult part for me is that I've lived 15 years as a professional [volleyball player] with high infrastructure," he said. "I was surrounded by great coaches, players, stat people, video people. It was very difficult for me during this offseason to see the state of beach volleyball, just the lack of infrastructure. A lot of beach players love that autonomy, but I'm just not used to it."
Faced with the prospect of having to conform to a system that didn't jibe with the one he'd grown accustomed to, Priddy made a bold decision: He would create an entirely new one. "Around January, it hit me: 'If I really want to accomplish what I want to accomplish, then I'm going to have to do it my way. Instead of trying to relearn a different way, let's just create the way that I know,'" he said. "That led me to look into creating my own infrastructure and surrounding myself with experts so I'm not a one-man show. How are we going to hack beach volleyball in such a short amount of time? It seems to me it takes like 10 years for guys to become great on the beach. How do I speed that up and make it three?"
[instagram url="https://www.instagram.com/p/BUMerxyDZSh/?taken-by=reidpriddy" hide_caption="0"]
SEARCHING FOR A PARTNER
Most indoor players transitioning to the beach would make finding and committing to a partner their biggest priority, but for now Priddy is making the most of his free agent status. "It's been great because I've been able to play with almost everybody. If I would have locked in with one guy, maybe I'd be better this season, but I'm taking a long view on this. I'm kind of viewing this year as freshman year of college."
One of the first players Priddy teamed up with this season was AVP veteran Stafford Slick while Slick's usual partner Billy Allen was on a Volleyball Vacations trip in Cabo San Lucas. During their time together, Slick was impressed by Priddy's humility in the face of the challenge before him. "For him to be asking me volleyball questions was an interesting role reversal," Slick said. "I think he approached it super well. We created an open dialogue that allowed us to bounce ideas off one another. I didn't feel like I was out of place saying, 'This is exactly what you do.' One of the coolest things about Reid is his willingness to learn. He's a sponge."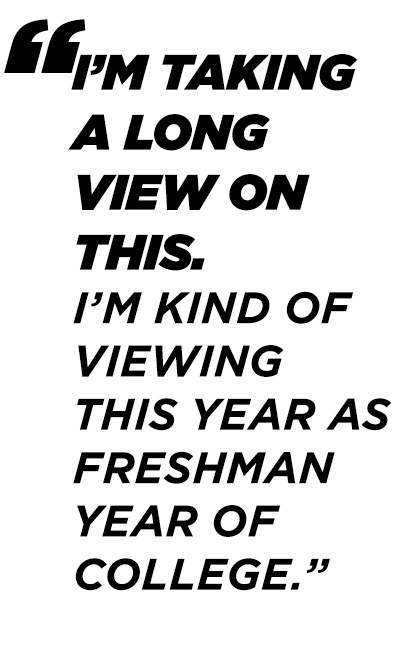 Priddy and Slick only got one practice in before playing a single-elimination qualifier in Manhattan Beach, California, which gained them entry into a NORCECA event in La Paz, Mexico in early April. There they lost to a Cuban team they'd beaten in a one-set scrimmage the day before as well as a team from Mexico to get bounced from the tournament. "That was eye-opening for several reasons, one of which was just how quickly the games are over," Priddy said.
"It doesn't feel fast to me anymore because that's what I'm used to, but he's right," Slick said. "The vast majority of matches are done in 35-45 minutes. Occasionally, you'll hit a three-set match that will take an hour, but you're not getting much more time than that. Reid was pretty vocal about how fast he thought it was. 'It just happened so quick,' he said. 'I'm used to having an hour and a half to analyze what a team is doing, then being able to adjust to it and capitalize on it.'"
Priddy was also still in the process of figuring out which role he was best suited for on the court. "Am I a split blocker?" he said. "Am I a defender? Am I right side or left side?"
During their time together, Priddy played defense while Slick blocked.
When it came time to choose a partner for the AVP Huntington Beach Open in early May, Priddy went with Chaim Schalk, who played for Canada in the 2016 Olympics. They'd had casual conversations during the offseason about teaming up on the AVP--as a dual citizen of Canada and the United States, Schalk is eligible to play on the AVP, whereas his usual partner Canadian Ben Saxton is not--but they didn't commit to doing it until just before the deadline to sign up.
Initially, which roles they would play on the court were unclear, as the natural position for both is defender. "Both of us are big enough, physical enough, and strong enough to do both skills, so we ended up split blocking," Schalk said. "It worked out OK. We made a lot of good plays but maybe not as many as you get when you have someone who's known to be a blocker as the No. 1 option."
Like Slick, Schalk is a beach veteran who could see the areas in which Priddy needs to improve his game. "One of the biggest differences between beach and indoors is that you need to shorten your approach," Schalk said. "You need to jump straight up and down and not do too much broad jumping. It makes such a big difference when you can get out of the sand quickly. He's getting it, but there are moments where he reverts back to his old habits. It's going to take a little bit of time, but I believe he's going to be really, really good. He's on a whole other level mentally and he has all the skills to become a phenomenal beach volleyball player."
Given Priddy's desire to play with and learn from a variety of different partners this season, it should come as no surprise that when he plays in the AVP Austin Open this weekend he'll be doing so with his third partner in as many events: Maddison McKibbin.
[instagram url="https://www.instagram.com/p/BUBTcsCj0ZL/?taken-by=reidpriddy" hide_caption="0"]
NOTHING'S EVER BEEN HANDED TO HIM
Priddy and McKibbin earned a wild card into the main draw of the event in Austin, but Priddy and Schalk weren't so fortunate in Huntington Beach, having to play in the qualifier bracket.
"I had talks with three major players within the AVP that made me think that a wild card was coming, but that didn't happen," Priddy said. "So, yeah, it was surprising. I went through the qualification process and made it onto the tour back in 2000, so I've done that. I don't feel like they would've been giving me a leg up."
He released a barely audible sigh.
"I see it as being consistent with my whole career."
By that Priddy means that nothing in his career has ever been handed to him. He's had to work hard for every bit of success he's had. After enjoying a successful career at Mountain Pointe High School in Phoenix, Priddy was told by officials at the University of Southern California that he would be getting a scholarship--only to have it taken away at the last minute and given to someone else.
Priddy ended up at Loyola Marymount, where he initially struggled with the nuances of passing to the point that it was hurting his self-confidence and the team's chances of winning. During a practice his sophomore year, his coach, Rick McLaughlin, blew up at him. "You know what?" McLaughlin yelled. "I'm never going to sub you out, so if you suck, you're just going to have to deal with it." Inspired to work even harder, Priddy went on to become a three-time All-American.
After making the national team for the 2004 Olympics, Priddy discovered that the team's coach, Doug Beal, shared his philosophy. After the team suffered several tough losses in the run-up to the Olympics, Beal addressed the sense of entitlement he felt the players possessed, telling them, "You don't just get to win." Those words had a profound effect on Priddy. "That's when I really started to appreciate the fact that there are 12 teams in the Olympics, 144 different players who all have childhood dreams of succeeding, and once you get there, everything's up for grabs," Priddy said. "You have to get out there and grind and fight."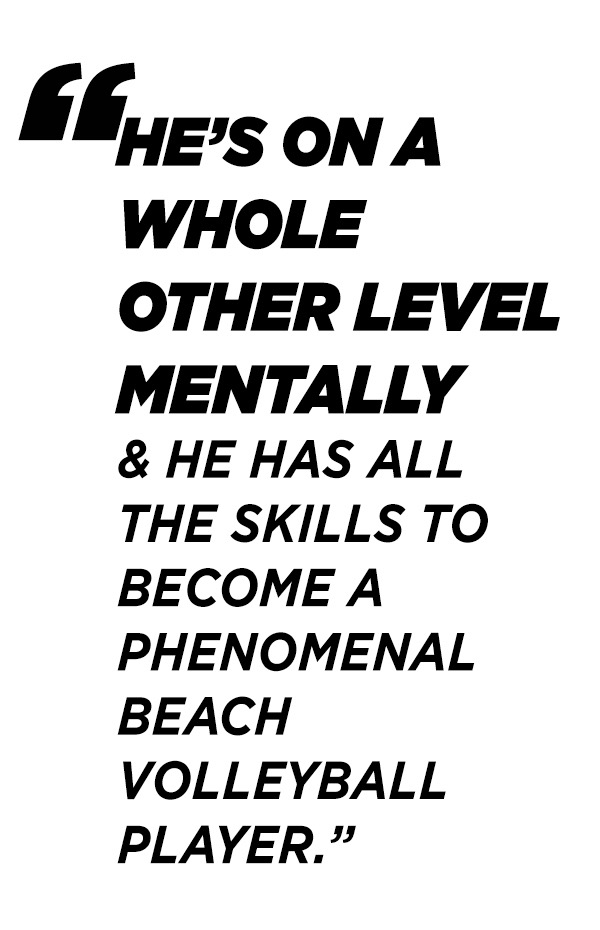 Perhaps the biggest test of Priddy's resolve came in 2014, when he tore the ACL in his right knee during an FIVB World League match in Bulgaria. If the injury had occurred just a couple days before, he might have retired, but the match he'd played the night before the injury reminded him why putting in all the hard work to rehab his knee would be worth it. "We lost the first two sets, and we just stayed steady and calm and collected, and we ended up winning in five," he said. "I remember hearing [head coach] John [Speraw] say that that was one of his favorite matches of the quad because it showed our competitive composure, and I saw exactly where I fit with that team. I could be the guy who steadies the ship when the ship needs steadying. If I don't have that experience, then maybe I move on. But having had that night, it was clear to me that Rio was a worthy focus."
In the days leading up to his knee surgery, Priddy went to church and prayed. "Lord, would you heal my knee?" Emanating from what he describes as an "inaudible voice," he heard the words, "The miracle that I will do will be far greater." He went on to make the roster of the national team that went to Rio, but prior to the medal round, his Olympic experience in 2016 was limited to playing just eight points against Canada. When his team lost to Italy in the semifinals, he was forced to ask himself a simple but important question: "Was it worth it?"
"Once I started to take inventory, it was very clear to me that the two years were an absolute success," he said. "My knee and my body were as strong as they'd ever been. I'd formed all these new, deep relationships with my teammates. My wife and I had a new baby girl. I was wearing the same No. 8 jersey, but it wasn't the same person filling that jersey. Going through all these experiences had formed a different person. That's when the idea of 'far greater' really started to come full circle."
For the bronze medal match against Russia, Priddy wrote "Far" on one of his shoes and "Greater" on the other and inhabited what he called a "space of gratitude."
"I entered that day ready to win or lose, to play or not play," he said. "None of it mattered because I knew that far greater things had taken place, that a miracle of a changed heart had occurred. So when my number got called, I was more in the moment than I've ever been in my career. I was thankful and grateful, and I was able to play to the best of my ability that day."
After entering the game, Priddy led his team from a two-set deficit to a five-set victory, surprising everyone but himself. "For me, it felt natural," he said. "That's the arena I'm used to: high stakes, unknown outcomes, and being the underdog."
PLAYING TO HIS MAX POTENTIAL
Priddy brought that same underdog mentality with him to the AVP qualifier at Huntington Beach, where he did his best to turn a potential negative (having to play four matches just to get into the main bracket of the tournament) into a positive. "We're going to play some great teams on Thursday," he said beforehand. "I hope we stay in this tournament long enough to get a bunch of usable information to take forward. I'm absolutely not focused on Huntington Beach. I'm focused on Tokyo and trying to build out a four-year plan."
Pirddy and Schalk won their first three matches. "We did some really good things together and played some strong matches and were getting better and better," Schalk said. "When we were on and we were a little bit fresher, we were really, really tough to deal with. For our third and fourth matches, it was super windy. It changes everything, but it can work for you or it can work against you. In the third match, we played a strong team and we dealt with it okay."
After Priddy and Schalk lost their fourth match of the qualifier to Branden Clemens and Ben Vaught, Schalk didn't blame the wind as much as the daunting task of having to win four matches in a row. "We were both really fatigued going into the match," Schalk said. "I think we pretty much hit the wall, energy-wise, and were battling just to get through each play."
[instagram url="https://www.instagram.com/p/BP4EziRB6ob/?taken-by=reidpriddy" hide_caption="0"]
Having to play four matches in a single day would be tough for any player on the tour, but when you're 39 years old the scrutiny surrounding your fitness level grows even more intense. When asked if Priddy's age had factored into their losses in La Paz in any way, Slick laughed at the notion. "When Reid came out and said, 'I'm going to make a run at beach,' a lot of his critics were like, 'How are you going to be able to compete? You're 39," Slick said. "For you to get into the beach game now is not even realistic physically.' But, dude, he flies and smashes balls, and then he's like, 'I can't believe it's over. We only played for half an hour.'"
Anyone who doubts Priddy's ability to keep up with the younger guys on the tour needs only hear him talk about his experience at the 2004 Olympics. "Being on this side of my career, I look back and I notice a very consistent theme and that is that there's been some really great wins but it's the losses that would come to define my career," Priddy said. "We had an epic win in the quarterfinals in Athens. We were down two sets to one, and it was 21-12 in the fourth set for Greece, and 15,000 Greek fans were all singing and dancing because they thought it was over. We clawed our way back and won in overtime in the fifth. Then we got spanked by Brazil 3-0, and in the bronze medal match we got spanked by Russia and I got subbed out halfway through and I remember sitting on the bench thinking that I literally had nothing left to give. I had given
everything
. That was when I vowed that I would never let physical fitness be a hindrance in my career."
Having said that, Priddy admits that he's been able to play at such a high level for so long because he's become more efficient, relying less on his physical skills and more on his mental ones. This is what he means when he talks about playing to his "max potential," which he describes in-depth in his recently released e-book "Max Potential Playbook."
"I've learned the probability of volleyball," he said. "I know the numbers in most situations and how to make the best decisions. The best decision might be an open hand tip right over the block. In those ways, my efficiency numbers are better. I was a much better out-of-system attacker at the end [of my indoor career]. I was always pretty effective in-system, but I was never the best high ball hitter. Having to go through the knee surgery and come back without a 42-inch vertical, I had to find new ways to kill the ball. Once I developed the skill of utilizing the block and playing against the blocker versus trying to avoid the block and play the defender, it became an easier game. At that point, you're almost playing a rigged game."
THE OLYMPICS ARE ADDICTING
Priddy readily acknowledges that what he's attempting to do is "a long play." But given the heights his career has taken him to, he's not setting the bar any lower for himself than representing the United States at the Tokyo Olympics.
To help turn his dream into a reality, he's formed what he calls a "mini national beach super team" to assist him in speeding up the learning curve he now faces. "We have the best stat person in the world," Priddy said. "I've got one of the best athletic trainers that I've ever worked with. Our first consultant is one of the best that's ever played beach volleyball." He also plans on taking an RV from one AVP stop to the next, filming his matches, and having data analysts break down the footage afterward.
[instagram url="https://www.instagram.com/p/BUOBsrLj92M/?taken-by=reidpriddy" hide_caption="0"]
Priddy is able to do all of this thanks to his long career overseas, playing in pro leagues in Italy, South Korea, Greece, Russia, and Turkey. The average player on the AVP tour can't afford to do the same, but Priddy's efforts may be the tide that raises all boats. "Hopefully, the idea takes off and changes the way it is in the U.S.," Schalk said. "Maybe that's what beach volleyball is missing, the professional side of it. I think him doing that could help show what this game could look like."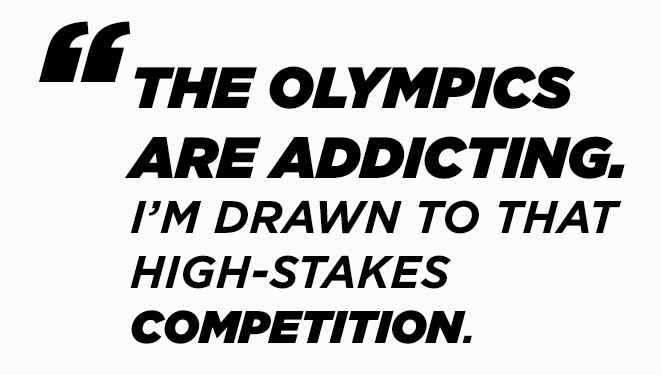 As much satisfaction as Priddy would get from improving the infrastructure of the sport, his ultimate goal remains representing his country at the 2020 Olympics. The people best qualified to judge his chances of doing so--those he's already teamed up with--like his chances, albeit with a few caveats.
"I've wanted to make the Olympics for the last eight years," Slick said. "But Phil [Dalhausser] and Jake [Gibb] are just gnarly. They've been dominant in the U.S. for the last 10 years. As a defender, there might be more of an opportunity for Reid. He doesn't have any physical limitations that would prevent him from doing it. The biggest hurdle is getting points. The infrastructure of beach isn't conducive to somebody going from zero points to the Olympics."
Schalk identified similar obstacles in Priddy's path but was optimistic about Priddy's chances of overcoming them. "He's going to have to work really hard and keep grinding away and working on his game," Schalk said. "Tokyo is four years away, so he's got a little time. He definitely has the work ethic and the drive to do it. He's got the mental edge, and he's a physical freak, too. So he's got the package. It's just going to be about putting it all together. It's definitely not going to be easy, but I like his chances."
When asked about his motivation, Priddy painted a portrait of a man looking to retain a high he'd been riding for nearly two decades. "The Olympics are addicting," he admitted. "I'm drawn to that high-stakes competition. I'm not going to have this chance the rest of my life, so if there's even a remote chance that it's possible, why not try?"