FloVolleyball is excited to introduce our NCAA Men's Countdown, ranking the top 10 collegiate men's volleyball teams in the country leading up to the start of the 2017 season.

The No. 10 spot goes to the University of Southern California this year, and here's why:


The Upshot
Healing veterans and promising freshmen make USC a 2017 wild card.
Last Season
7-19 overall, 5-17 in MPSF (11th place)
Final 2016 RPI: 25
Team Hitting Percentage: .230 (#32 in NCAA)
Team blocks per set: 1.76 (#36)
The Players
RETURNING STARS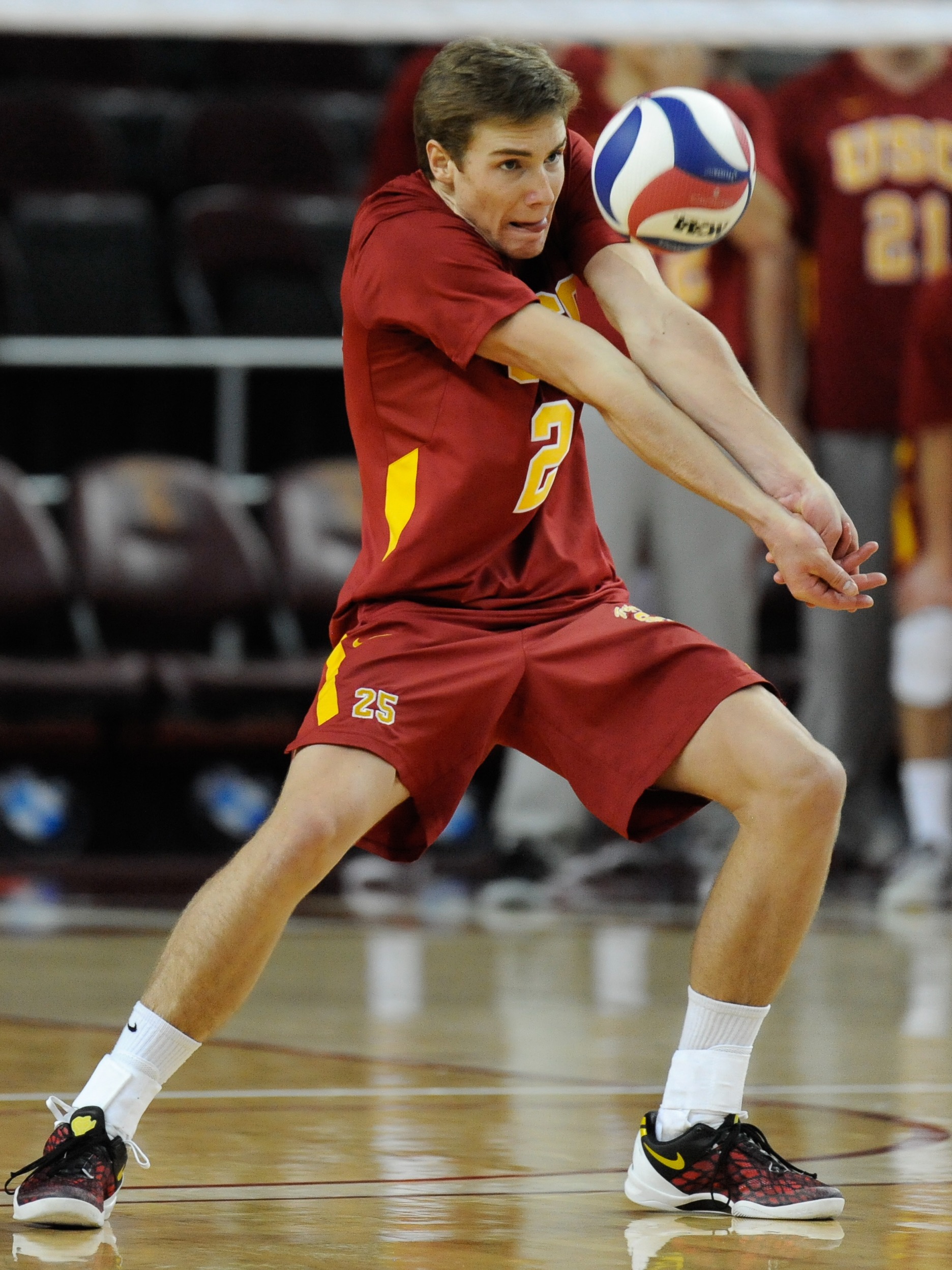 Lucas Yoder
| 6-foot-4 | Senior | Outside Hitter
3.21 kills/set (#37 in NCAA); .266; 0.39 blocks/set
Andy Benesh
| 6-9 | Senior | Middle Blocker
1.45 kills/set; .377; 0.69 blocks/set
Jon Rivera
| 6-6 | Junior | Opposite
2.58 kills/set; .169; 0.36
PROMISING NEWCOMERS
Tyler Resnick
| 6-7 | Redshirt Freshman | Middle Blocker
Lucas Lossone
| 6-7 | Freshman | Opposite
Aaron Strange
| 6-4 | Freshman | Outside Hitter
Sean Morrissey
| 6-5 |Freshman | Outside Hitter
Matt Faraimo
| 6-3 | Freshman | Setter
Matt Hassel
| 6-8 | Freshman | Middle Blocker
Michael Chang
| 5-8 | Freshman | Libero
Jackson Wedbush
| 6-2 | Freshman | Outside Hitter
BIGGEST LOSSES
Brooks Varni
| 6-2 | Libero
1.79 digs/set (#43 in NCAA)
Alex Slaught
| 6-4 | Outside Hitter
2.40 kills/set; .176; 0.31 blocks/set
Tommy Leonard
| 6-8 | Middle Blocker
1.50 kills/set; .319; 0.74 blocks/set
Josh Kirchner
| 6-6 | Opposite
1.09 kills/set; .402; 0.60 blocks/set
Non-Conference Matches to Watch
January 6 at
Ohio State
January 7 at
Penn State
March 9 vs.
Lewis
Outlook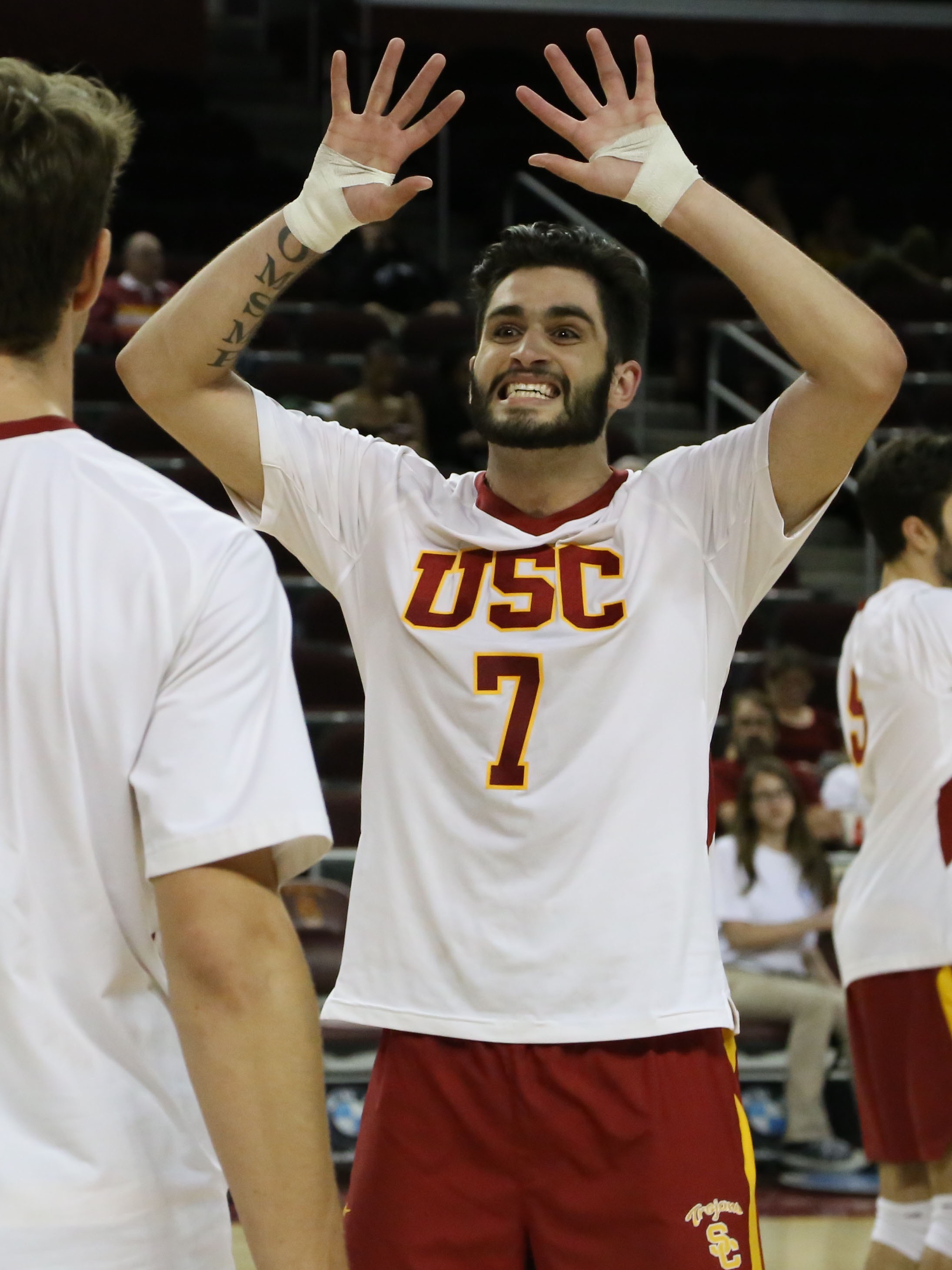 The Trojans were hit with several injuries during the fall, which makes them a bit of an enigma as the 2017 season begins. Coach
Jeff Nygaard
(second season) reports that senior middle blocker
Andy Benesh
powered through "hard-core therapy" the past few months and appears to have overcome lingering back issues.
Freshman
Lucas Lossone
may crack the roster as the second starting middle, if he can beat out 6-6 sophomore
Connor Inlow
and 6-8 redshirt freshman
Tyler Resnick
. Another freshman, lefty
Aaron Strange
, may displace
Jon Rivera
at opposite. With Jack Yoder no longer playing volleyball, junior
Gert Lisha
will contend for the setter's job now that his broken finger has healed. Senior
Michael Mullahey
and freshman
Matt Faraimo
are also in the setter mix.
Lucas Yoder
(Jack Yoder's cousin) will be the OH1. Nygaard calls him a "strong physical specimen and one of the most natural passers" on the USC roster. Six others will compete for OH2, with 6-4 sophomore
Blake Markland
among the strongest contenders. Maybe the most secure spot belongs to 5-9 senior
Matt Douglas
, who will start the season at libero.
Prediction
The Trojans struggled in 2016 but could be 2017's Cinderella team. Coach Nygaard says that he has never been part of a volleyball match that he doesn't believe his team will win.
Photos courtesy USC Athletics.


MUST SEE FloFilms of 2016
The Program: Penn State
Watch Episode One here.

All In: USA Women's National Volleyball Team
Watch Episode One here.