Brad Keenan: From Beach To Bench
Brad Keenan: From Beach To Bench
Collegiate beach volleyball coaching positions aren't easy to come by; not even for Brad Keenan, a two-time AVP title holder and two-time collegiate national player of the year.
Jun 22, 2016
by Megan Kaplon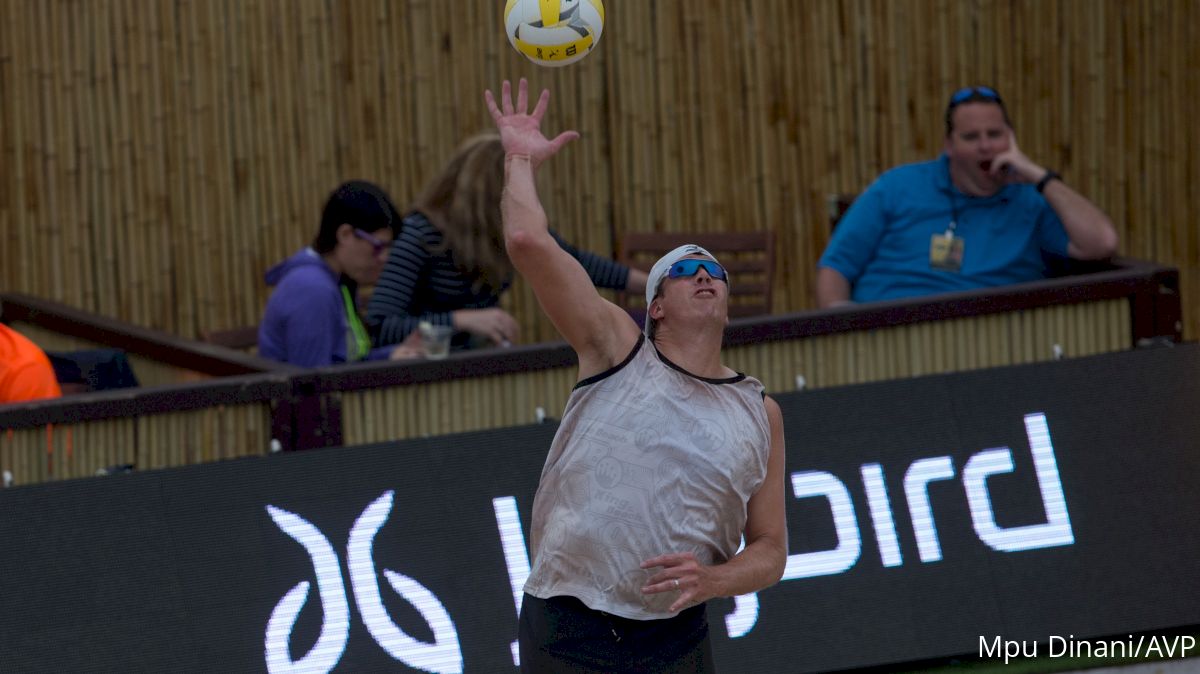 Collegiate beach volleyball coaching positions aren't easy to come by; not even for two-time AVP title holder and two-time collegiate national player of the year Brad Keenan. With only 58 schools sponsoring the still-young NCAA sport—and many of those schools using their indoor coaching staff members to run the beach programs—there are very few available job openings.
Keenan, the newly hired head beach volleyball coach at Arizona State, got his big break through connections he made as a graduate assistant with the Concordia University Irvine (CUI) men's volleyball program. The daughter of CUI head coach Shawn Patchell had signed to play beach at Arizona State, and Patchell introduced Keenan to Arizona State indoor head coach and director of volleyball Stevie Mussie.
"I called Stevie and got the ball rolling, and I had the job within about two weeks after that," Keenan said.
Keenan is taking over a Sun Devil beach squad that finished its third season of competition with a 12-13 record. He arrived in Tempe, Arizona, six weeks ago and quickly jumped into the recruiting grind, but he said he has a full roster for the next two seasons.
Keenan is married to pro beach volleyball player and soon-to-be two-time Olympian April Ross. The couple is used to being apart while Ross travels on the international and domestic tours, so the one-hour flight from Los Angeles to Phoenix wasn't a deal-breaker.
"I've been trying for a year [to get a head coaching job]," Keenan said. "[April and I have] talked about it plenty, and we pretty much settled on Colorado or west as far as I could go. This is an hour flight, so it's not too bad."
In an
interview with AZ Central
, Ross said she plans to be in Tempe in the fall after the Rio Olympics. But beyond that, she wouldn't comment on her post-Rio plans, and instead highlighted her husband's coaching style.
"[The Arizona State beach players will] find [Brad] is very to the point," Ross said to AZ Central. "He doesn't necessarily sugar-coat things, but usually everything he says is right on. For me, it's about not getting defensive and accepting what he has to say and working on it. He'll create a culture that's fun and inclusive, where everyone feels accepted and part of the team and there is a lot of mutual respect."
The new position means the end of Keenan's professional beach volleyball career, with the exception of AVP San Francisco from June 23-26, which he will play with Todd Rogers.
In his 10 years on the beach tour, Keenan collected an abundance of knowledge and experience that he will seek to pass along to his players.
"Not dwelling on mistakes is a big thing," he said. "Each player needs a way to reset between each play. I wipe my glasses off on my shirt between every play, even if I don't have to. I want them to find some sort of thing that will help them forget about what just happened and move on."
Keenan has advice for future coaches, too. The former volunteer assistant for Irvine Valley College and the U.S. Women's National Team said volunteering your time is one of the keys to locking down a paying position. "I don't think there's really any other way, unless you get really lucky."
This time, it's the Arizona State beach volleyball players, current and future, who are lucky. With a proven beach player and coach at the helm, they have the potential to become a powerhouse in the sport.