16 Must-Play Beach Volleyball Tournaments
16 Must-Play Beach Volleyball Tournaments
Looking for the best amateur beach volleyball tournaments to enter this summer? Look no further!
Oct 30, 2016
by Megan Kaplon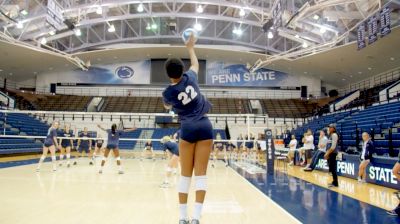 Beach volleyball attracts more and more devotees every year here in the U.S. If you're more into playing than spectating, however, you can make 2017 the most epic year yet by traveling the continent playing in the best beach volleyball tournaments. Here's our list of the must-play events of 2017 in alphabetical order:
AVP New York City Open Qualifier
June 8-11, 2017
New York, New York
Sure, you could sign up for the qualifier at any of the AVP tour stops, but there is truly something magical about competing at AVP NYC. The tournament has been hosted at Pier 25 and 26 on Manhattan's West Side for the past two years, and One World Trade Center makes for an awe-inspiring backdrop to the competition courts.
This event always includes an interesting mix of AVP qualifier regulars and East Coast natives who only have this one shot to play close to home. The past two years, New York native Dana Fiume has made it to the main draw with partner Amanda Wiggins and finished ninth.
August 11-13, 2017
Breckenridge, Colorado
Breckenridge Doubles, the largest adult beach volleyball tournament in Colorado, began in 1994 and was known as Putterhead Doubles. Bringing over 650 teams out to Breckenridge, the tourney also holds the title of highest beach volleyball tournament in the world, with the courts clocking in at 9,600 feet above sea level, adding a whole other element to the game. And we thought the serves at BYU sailed…
Charlie Saikley 6-Man
August 3-4, 2017
Manhattan Beach, California
The ultimate 6v6 beach volleyball tournament, the Charlie Saikley 6-Man should be on every player's bucket list. Once a raucous beach party, 6-Man is now held on Thursday and Friday to limit the crowds and keep the residents of Manhattan Beach happy. That said, top athletes still turn out to compete and the team costumes are always entertaining. Last year, tournament organizers added on a juniors division, allowing youth players get in on the tradition.
Emerald Coast Volleyball Week, aka Fuds
April 26-30, 2017 and September 27-October 1, 2017
Fort Walton Beach, Florida
Emerald Coast Volleyball hosts two events each year, one in the spring and one in the fall. Each week starts out with the Best of the Beach tournament (played King of the Beach style) on Wednesday, the Bring Your Own Partner women's and men's doubles tournament on Thursday and the coed Bring Your Own Partner doubles event on Friday. The main attraction, however, is the Fudpucker 4-Player tournament on Saturday and Sunday.
The Equalizer
2017 Dates TBA
Dayton, Ohio
This one is strictly for adults only. Hosted at Setters Volleyball Club in Dayton, this coed fours tournament requires that after every match the losers buy the winners a round of drinks, and the winners must finish them before their next match, making it pretty clear where the name comes from.
Hawaii Dinosaur Volleyball
March 17-19, 2017
Kauai, Hawaii
"Play Til Extinct" is the motto of this tournament, which benefits the more mature beach volleyball players out there. Teams receive free points for their composite age being higher than their opponents, and the age total of each team must be at least 70 for women's pairs and 80 for men's. The tournament continues with the old school theme by playing on a big court and using side-out scoring.
July 16-18, 2017
Vail, Colorado
Celebrate Father's Day in Vail by competing in the Father/Son or Father/Daughter division of the King of the Mountain tournament. Of course, you don't have to drag Dad along to compete in this destination event. King of the Mountain also features men's and women's masters; men's seniors; men's and women's open; men's and women's A, BB and B; coed A, BB and B; and girls 18U, 16U, 14U and 12U. Depending on the division, competition takes place on grass or sand.
This tournament often draws pro players. Skylar Del Sol, who competes on the NVL, has won the men's open division the past two years. AVP players Lynne Galli and Lisa Fitzgerald (nee Rutledge) won the women's open in 2015, and 2005 AVCA National Player of the Year Christina Houghtelling won in 2016 with Angela Knopf, a regular on the AVP from 2004 to 2010.
June 24-25, 2017
Rosarito, Mexico
Hosted just over the border from San Diego, the Mexico International Volleyball Tournament is a weighted blind draw beach doubles event. Yes, blind. You come sans partner and will be assigned one by the tournament committee. With only one division, the committee will do their best to make fair teams and keep the play competitive.
Winners take home swag from tournament sponsor Quiksilver and have their names added to the trophy that is displayed at the event every year. Most importantly, the winners earn free lodging for the following year's event. Did we mention that this tournament is also one giant two-day beach party?
Mizuno Beach Volleyball Marathon
May 19-21 and September 15-17, 2017
Bibione, Italy
The largest beach volleyball tournament in the world, the Marathon welcomes around 20,000 people to Bibione for each event. You can choose to play men's or women's doubles or triples or coed quads, and every night, players and spectators get together for parties on the beach and at local clubs. Yes, it's exactly as epic as it sounds.
In 2015, everyone's favorite NCAA beach volleyball rock stars Sara Hughes and Kelly Claes won the Marathon women's doubles gold medal, defeating Italian pros Greta Cicolari and Francesca Giogoli in the final.
August 30 - September 4, 2017
Aspen, Colorado
For 45 years, the Motherlode has brought volleyball players of all ages and levels to Aspen to compete in one of the most celebrated outdoor volleyball tournaments in the country. Choose grass or sand; women's, men's or co-ed; Open, A, BB, or B. The Motherlode, which regularly hosts upwards of 700 teams, also features masters and seniors division starting at 35 and over for women and 37 and over for men.
The Open divisions at the Motherlode often attract up-and-coming as well as established pros. In 2016, NVL regulars Skyler Del Sol and Piotr Marciniak won the men's Open division, while Karolina Marciniak and Kim Hildreth took the women's title.
June 23-25, 2017
Pottstown, Pennsylvania
The Rumble features 150 grass courts and nearly 3,200 players competing in men's and women's doubles, coed doubles, gender blind quads and junior girls quads. Games are played on the old school big court, and last year even featured Misty May-Treanor's Dream in Gold clinic for players age 12-18 and an adults clinic coached by Hudson Bates and Mark Burik. Top prize for men's open is $5,000 and $2,000 for women's open.
Seaside Beach Volleyball
August 10-13, 2017
Seaside, Oregon
Last year marked the 35th anniversary of Seaside Beach Volleyball, a tournament which bills itself as the largest amateur beach volleyball tournament in the world. Over 1,500 teams competed in the 2015 event in youth doubles, adult doubles, quads and sixes. Recognizable pros often make appearances at this legendary Pacific Northwest tournament and if you sign up for the Open division, you could find yourself across the net from them!
SmackFest
June 17, 2017
Hermosa Beach, California
A rare opportunity to play competitive coed fours on the beach, SmackFest has the party atmosphere of the Manhattan Beach 6-Man combined with the unique coed fours format. Costumes are encouraged, but don't let the jovial atmosphere fool you. Pros often make appearances in the top division. In 2012, Brittany Hochevar, Mike Lambert, Casey Patterson, Paul Baxter and Brandon Taliaferro squared off against Brooke Sweat, Al-B Hannemann, Matt Fuerbringer, Adam Roberts and Andre Belov.
Susquehanna Smash
2017 Dates TBA
Manheim, Pennsylvania
A two-day grass volleyball extravaganza, the Smash hosts around 600 teams in men's, women's, juniors and reverse coed doubles and coed and juniors quads. Last year, NVL champ Eric Zaun won the men's pro division with Stevens University outside hitter Chris Vaughan. The prize money for the men's and women's pro divisions is based on the number of teams that register, but if 40 teams sign up, first place would receive $2,000! The women's pro division generally has lower participation and thus a smaller payout.
Vancouver Pro Beach Volleyball Open
July 14-16, 2017
Vancouver, British Columbia
Run by Volleyball BC, this tournament welcomes top pros from Canada and North America, as well as other international players, to Kitsilano Beach in Vancouver. Although most of the main draw participants must qualify through FIVB and VBC points, there is a qualifier tournament where up to 40 teams can compete for four main draw berths per gender. Registration is $150/team, but if you fail to qualify for the main draw, the organizers will give you $70 back. First place teams in each gender take home $3,300.
The Vancouver Pro Beach Volleyball Open also features a youth tournament with a boys' 14U and 16U and girls 14U and 16U divisions.
Waupaca Boatride
July 7-9, 2017
Oshkosh, Wisconsin
Play sand doubles, grass doubles, coed quads, juniors quads, triples, coed sand doubles, juniors sand doubles or reverse coed quads. Waupaca truly has it all, and you can bring a tent or RV and camp across the street from the venue (or choose to stay in a hotel). The best volleyball players from the Midwest and beyond show up every year, so spectating is almost as fun as playing.


Popular Right Now:
Top 10 Opposites in the NCAA
Talk Volley to Me Podcast: Episode 8
Collegiate Beach Bash Highlight Reel
Get All the Hype
It's time to step up your game. Fill in the information below to get the best of FloVolleyball delivered directly to your inbox.