Event Hub
The Top 15 Players You Can Watch At The Nike Tournament Of Champions
Some of the top high school volleyball players in the country are headed to Phoenix this weekend for the Nike Tournament of Champions. The 9th Annual Nike TOC will feature athletes headed to prestigious college programs like UCLA, Ohio State, and Florida, and under-the-radar talent ready to burst onto the national volleyball scene.

Catch these top 15 players in action at the Nike TOC by tuning in to FloVolleyball's live stream of the six courts at Arizona State's Sun Devil Fitness Center.


Note: All stats as of September 22
Jenna Ewert | Senior | Setter | Deer Valley

At only 5-foot-9, Deer Valley setter Jenna Ewert isn't going to take over a match with her physicality, but the Colorado recruit has plenty of athleticism and ball control to make up for her lack of height. Ewert, the younger sister of Stanford men's volleyball outside hitter Jordan Ewert, hits and sets for Deer Valley in a 6-2 and is second on the team in kills.



Abigail Hansen | Senior | Middle Blocker | Desert Vista

Abigail Hansen has grown four inches since her freshman year of high school, and her impact on the court has expanded accordingly. Originally committed to Arizona State, Hansen pledged herself to USC this spring, and so far this high school season she's leading the Desert Vista squad with 83 kills while hitting .394.



Whittnee Nihipali | Senior | Outside Hitter | Shadow Ridge

Arizona commit Whittnee Nihipali earned first team all-state last year after leading Shadow Ridge with 4.1 kills per set, a number that would rank her in the top 50 of NCAA Division I. This year it's more of the same for the 6-2 outside hitter, as she ranks first on the team with 158 kills, hitting .376.



Devon Chang | Senior | Setter | Santa Margarita

Last season, Santa Margarita setter Devon Chang led the Mustangs to a CIF Southern Section championship and runner-up finish in the inaugural CIF Open Division State Championship. The UCLA commit dished out 1,129 assists in 101 sets as a junior, and has already posted 261 assists in the first 13 matches of the 2017 season.



Brooke Nuneviller | Senior | Outside Hitter | Corona Del Sol

Five-foot-eleven outside hitter Brooke Nuneviller has benefitted from a late growth spurt, saying she's probably grown six inches since her freshman year of high school. Being small pushed the Oregon commit to develop her ball control and shot selection, and as a senior, she's her team's go-to hitter and the reigning Arizona Gatorade Player of the Year.



Gabby Gonzales | Junior | Outside Hitter | Walton

Gabby Gonzales is Walton's go-to offensive weapon, with over 100 kills more than the next highest contributor. Even with more than 600 total attempts, the 6-4 junior has maintained .441 hitting percentage.


USA Today Sports
Reilly MacNeill | Junior | Middle Blocker | Walton

Junior middle blocker Reilly MacNeill's match-high 10 kills and three blocks were key in Walton's upset victory over Assumption in the championship match of the Ultra Ankle Louisville Invitational Volleyball Tournament. The 6-2 Ohio State commit is Walton's most effective hitter, boasting a .539 hitting percentage after 27 matches this season.



Emery Dupes | Freshman | Libero | Walton

With 31 aces in 27 matches, libero Emery Dupes is the most deadly server on the Walton squad. The 5-4 freshman also leads the team with 188 digs (7.2/set). As the libero for A5 14-1 Suzanne, Dupes helped her team win the Disney Volleyball Showcase and the Beast of the Southeast, finish second at the Ultra Ankle Bluegrass Tournament, and take fourth at the Triple Crown National Invitational.



Savannah Vach | Junior | Setter/Opposite | Oviedo

A Miami commit who wants to study business or finance in college, Savannah Vach puts her mathematical mind to work on the volleyball court for Oviedo as a setter and right side hitter for undefeated Oviedo. The 2016 MaxPreps Sophomore All-American current ranks second on the Oviedo stat sheet with 69 kills.



Ansley Tullis | Sophomore | Outside Hitter | Pope John Paul II

Outside hitter Ansley Tullis was named MVP of the Louisiana Division IV state tournament last year after she led the Jaguars to their third-consecutive title. Still only a sophomore, Louisiana Lafayette commit Tullis leads her team with 100 kills.



Tatianna Rivas | Senior | Setter | Boca Raton

Boca Raton's senior leader, captain, and three-year starting setter, Tatianna Rivas dished out 912 assists last fall, directing her team to the state championship. Undersized but accurate, Rivas will be a key to Boca Raton's continued success this fall.



Paula Cerame | Senior | Libero/Outside Hitter | St. Thomas Aquinas

Paula Cerame is committed to Florida as a libero, but this fall for St. Thomas Aquinas, she's contributing at the net in addition to ranking second on the team in digs. Despite being only 5-7, Cerame collected 28 kills in the first four matches of the season, good for second on the team.



Darian Clark | Senior | Outside Hitter | Hamilton

As a junior, Darian Clark was Hamilton's No. 2 attacker behind high school All-American Preslie Anderson (now a freshman starter at Cal). Clark, who is also headed to Cal, has stepped into Anderson's shoes and is now Hamilton's go-to offensive play with 115 kills on 301 attempts.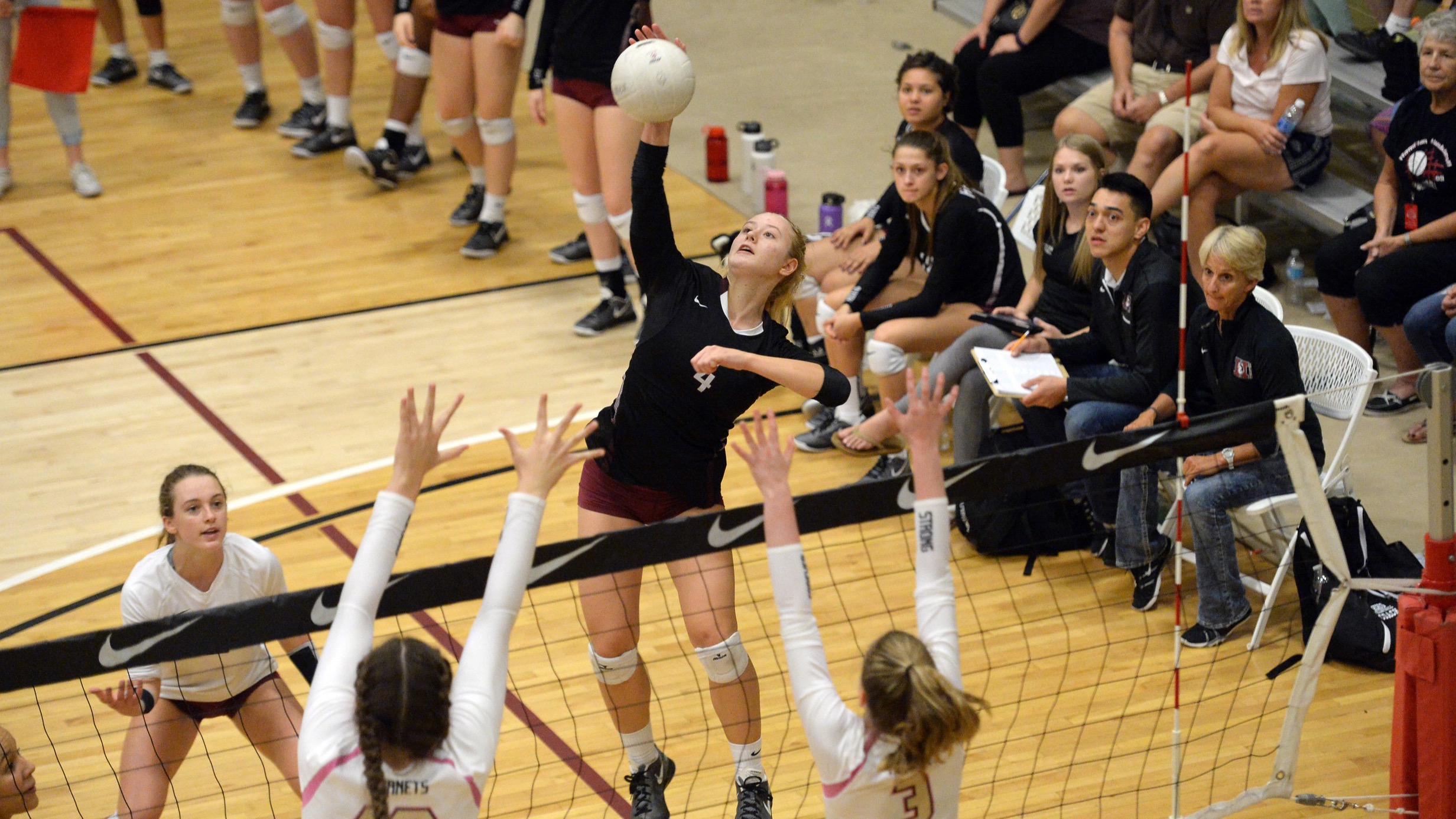 USA Today Sports
Nya Buckner | Senior | Middle Blocker/Opposite | Hamilton

Oregon State commit Nya Buckner puts up a wall at the net. The 6-0 senior leads Hamilton with 38 blocks in addition to 81 kills, good for second on the team. Her contributions have helped lead Hamilton to a 7-2 start this season.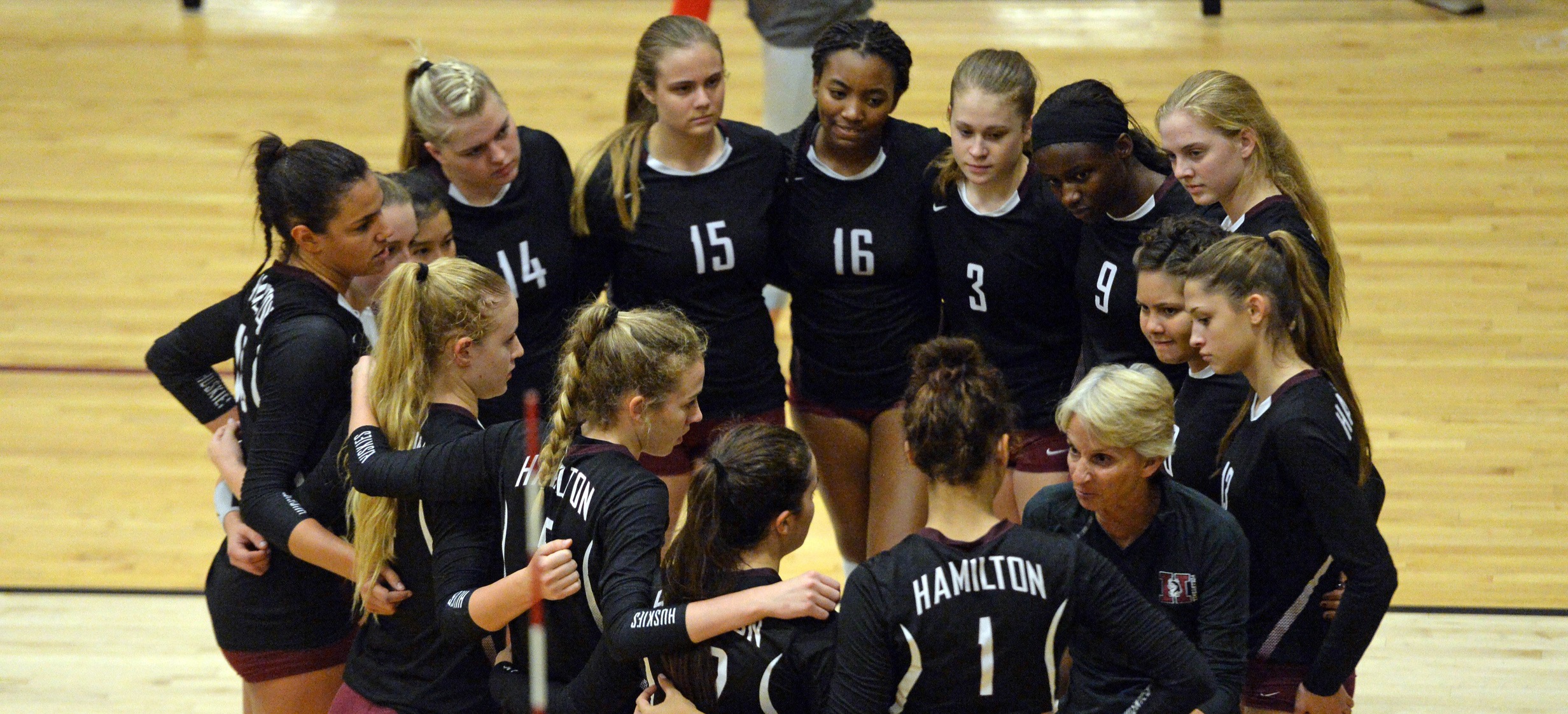 USA Today Sports
Sarah Sumida | Senior | Setter | Baylor

Senior setter Sarah Sumida has led Baylor to a 30-0 start to the 2017 season. The 5-9 Tennessee Tech commit has posted 802 assists in addition to 71 kills and 19 blocks.







Don't Miss a Beat
It's time to step up your game. Fill in the information below to get the best of FloVolleyball delivered directly to your inbox.

MUST SEE FloFilms
Lauren Carlini: Setting the Standard 
Watch full episode here.


The Program: Penn State
Watch Episode One here.

All In: USA Women's National Volleyball Team
Watch Episode One here.