Phil Dalhausser And Nick Lucena Win Gold At 2017 FIVB Gstaad Major
Phil Dalhausser and Nick Lucena won their second gold medal of the season by defeating Poland's Piotr Kantor and Bartosz Losiak in the final of the FIVB Gstaad Major on Sunday in Gstaad, Switzerland.

Only a week earlier, the American pair finished a disappointing ninth at the Porec Major, but in Gstaad, they didn't lose a set. On their way to the title, Dalhausser and Lucena defeated fellow countrymen Trevor Crabb and Sean Rosenthal and Theo Brunner and Casey Patterson in addition to Austria's Clemens Doppler and Alexander Horst, Qatar's Jefferson Santos Pereira and Cherif Younousse, Russia's Viacheslav Krasilnikov and Nikita Liamin, and Brazil's Evandro Goncalves and Andre Loyola.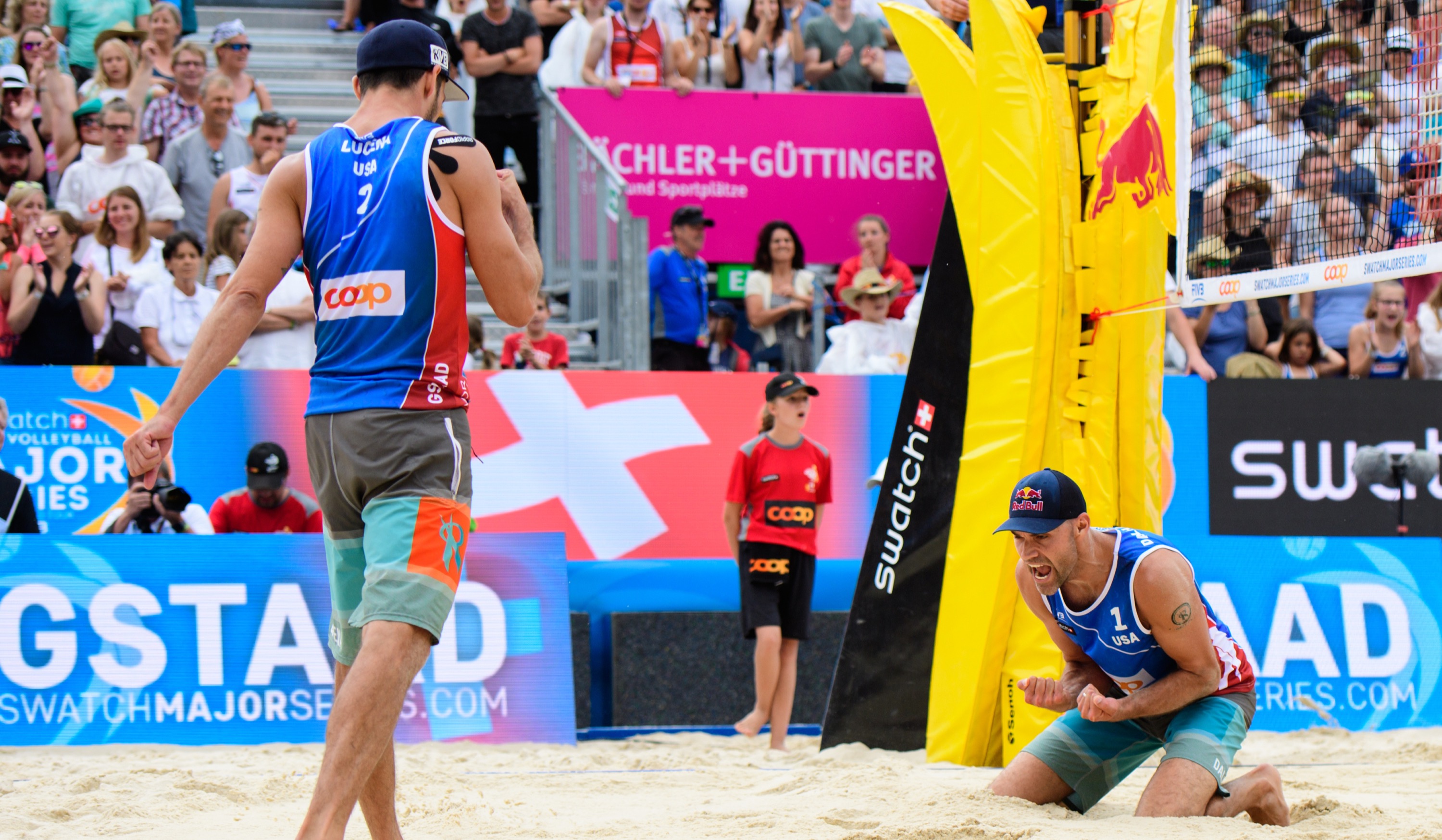 FIVB

The medal is the pair's third so far this year--they took bronze at the Fort Lauderdale Major in February and won gold at the Moscow Three Star in early May.



On the women's side, Kelly Claes and Sara Hughes and Kerri Walsh Jennings and Nicole Branagh finished the highest of the American contingency, with each team taking a ninth.



Next up on the FIVB tour is the Long Beach President's Cup, also known as the World Series of Beach Volleyball, in which eight American teams of each gender will compete against eight international teams of each gender, July 13-16, in Long Beach, California.



Don't Miss a Beat
It's time to step up your game. Fill in the information below to get the best of FloVolleyball delivered directly to your inbox.

MUST SEE FloFilms
Lauren Carlini: Setting the Standard 
Watch full episode here.


The Program: Penn State
Watch Episode One here.

All In: USA Women's National Volleyball Team
Watch Episode One here.